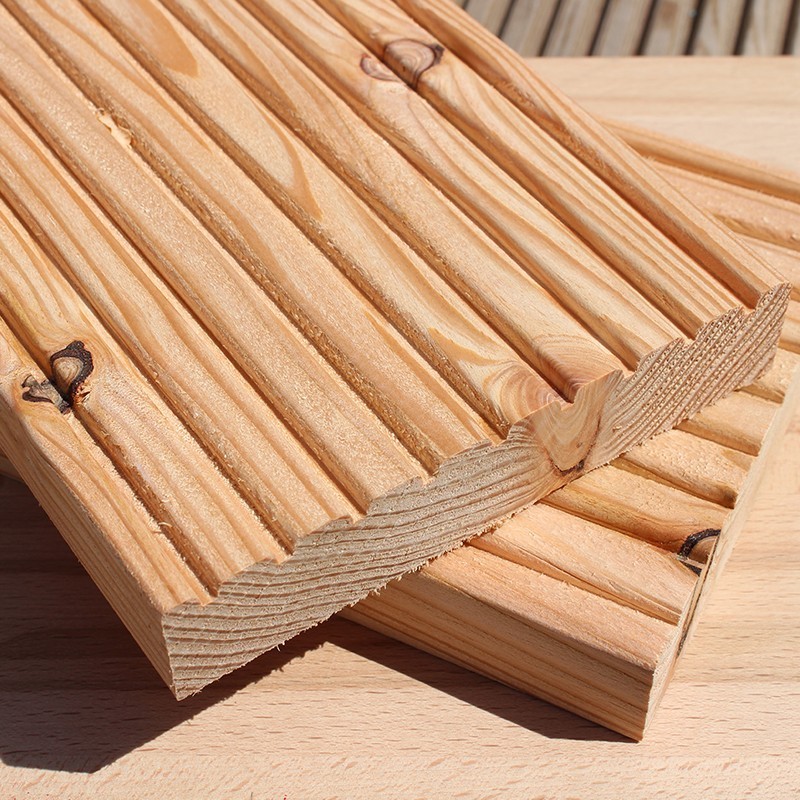 Untreated English Larch Decking (145x28mm)
Our 145mm English Larch/Douglas Fir decking boards are sawn, selected and machined by us. English Larch and Douglas Fir are the most hardwearing of all domestic softwoods.
As this is a naturally durable wood due to its high resin content, your decking boards will require no treatment once laid, however the majority of our customers decide to apply a coat of Treatex Douglas Fir Protection to preserve the natural colour of this timber for that little bit longer whilst protecting your decking from the elements. The colour of English Larch/ Douglas Fir variers from a beautiful deep red to pink to a cream, this uncontrollable property of this timber species adds charming character to the most adaptable of english softwoods. However if you decide not to treat your decking it will gradually transform to a beautiful silver/grey colour once weathered.
Our decking boards are available in a range of lengths to suit the dimensions required to your complete your project. Whether you require your decking boards to be machined to a bevelled edge non-slip profile or planned smooth, we can provide you with your desired finish. Please be aware that if a preferred profile is not stated, then a bevelled edge profile will be supplied.
Along with our range of decking boards we also stock a range of spindles, hand and base rails, and ready made panels to ensure you have everything you need to complete your project.
Still undecided whether this is the right decking material for you? We offer up to two samples of our decking boards for a £5 inc VAT postage charge, to make your decision that little bit easier. If you then decide to purchase decking boards that are the same as your samples then we will reimburse you the £5 postage charge upon placing your order with us.
For more information please feel free to contact our sales team on 01536 267107.
Priced per board.