Highest Quality Oak
70 Years Experience
HUGE RANGE IN STOCK
Oak Flooring For Sale
UK Oak is a leading supplier of high quality European oak products and we have a diverse range of oak flooring for sale on our website. Whether you're looking to add a touch of class to your home or garden, or require flooring that complements modern and traditional properties, we can meet your needs. Our beautiful oak flooring is available in a diverse range of finishes and grades, from rustic to QPA (the very best quality available), whilst we also offer pre-sanded floorboards so that you can apply your own finish.

Why should you choose oak flooring for your home?
It improves with age, whilst slight imperfections make for a big personality. A single board can incorporate face shakes (fine splits in the crown running with the grain), fillable defects, colour variations and some sapwood, so you get a truly unique character.
Our oak is available in an astounding array of grades.
You can stain or colour the wood to get the look you crave, whether that be clean and contemporary or more of an antique finish.
Oak is a hardwood so it's extremely tough and durable, hence why it's been used for centuries in the building trade, whilst it's defiant against fungal and insect attacks.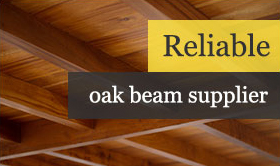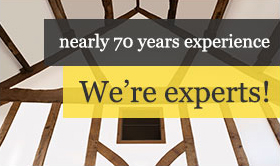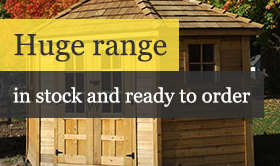 Oak flooring for sale throughout the UK
Our oak flooring is for sale throughout the whole of the UK thanks to our truly nationwide delivery service on our fleet of specially constructed vehicles, all of which have self-offloading crane facilities, which makes life a lot easier! We aim to hold stocks of all our listed sizes in large quantities, ensuring we're able to help our customers complete the largest construction projects, whether that be a garden redesign or internal house reconstruction.
With character grade and engineered oak flooring for sale on our site, we have something whatever your preference. Our Brushed and Oiled Engineered Oak Floorboards are made from multiple wood layers with a hard wood surface, so they're very much the modern alternative to solid wood. You get the natural beauty and warmth of solid wood in a hardwearing flooring surface. There are also unfinished, smoke and oiled, and lacquered finishes to choose from, whilst you can quickly and easily see further details such as sizes, or select your quantities and place your order online in just a few minutes.
Oak floorboards available in various sizes & volumes
Our solid oak flooring is available in different sizes, whilst they're tongue and grooved all round (fully end matched). With an exceptional planed finish, sanding is not needed and they're ready to be finished in any way you choose. As you browse these products online, you'll see the prices are shown per square meter (m2), but only two sample purchases are allowed, if more are required an additional £5 will be charged for every two samples bought. If you'd like to learn more about our oak flooring that's for sale online, please do not hesitate to call us on 01536 267107.
Get In Touch
The Gas Depot
Weldon Road
Corby
Northamptonshire
NN17 5UE