Highest Quality Oak
70 Years Experience
HUGE RANGE IN STOCK
Oak Flooring Bedford
Discover the Beauty of Oak Flooring in Bedford
Looking to add warmth, elegance and style to your Bedford home? Oak flooring is the perfect choice. Known for its rich color variations, strength and timeless appeal, oak floors bring character to any space. At UK Oak, we provide stunning oak flooring options for homeowners in Bedford and throughout the UK.
Click below to view our oak flooring product range and accessories.
The Benefits of Oak Flooring
Oak flooring offers numerous advantages that make it a top choice for flooring:
Durability - Oak is an extremely hardwood that can withstand heavy foot traffic and last for decades with proper care. The dense grain resists scratches, scuffs and indentations better than softer woods.
Timeless Style - The classic beauty of oak floors never goes out of style. Oak ranges from light to dark brown tones and pairs well with any decor from traditional to modern.
Investment Value - Quality oak flooring adds monetary value to a home. The rich appearance and sheer longevity mean oak floors are an asset that will appeal to future buyers.
Comfort - Oak floors feel great underfoot thanks to the stability and density of the wood. The smooth surface is gentle on joints.
Easy Maintenance - With simple sweeping and an occasional damp mop, oak flooring is easy to maintain. It also hides dirt and footprints better than lighter color woods.
Superior Strength - Oak has an unparalleled strength-to-weight ratio. The dense grain withstands furniture legs, pets and heavy foot traffic without damage.
Stunning Visual Appeal - Oak floors lend a welcoming, elegant look to any room. The varied grain patterns and range of color from light tan to deep chocolate brown create interest underfoot.
Environmental Benefits - Oak is a sustainable hardwood sourced from responsibly managed forests. It's also long-lasting and recyclable.
Choosing the Right Oak Flooring
With so many options available, it can be overwhelming to select the perfect oak flooring for your home. Here are some tips to guide your choice:
Consider Traffic Flow - For high-traffic areas like hallways and kitchens, choose thicker solid oak planks that can better withstand wear. Engineered oak floors are great for bedrooms and other spaces that see lighter use.
Evaluate Subfloors - Over concrete slabs, engineered oak flooring provides better stability. For installation over plywood or existing wood floors, solid oak performs well.
Assess Condition - If your subfloor is uneven or damaged, engineered oak with its plywood base will span problem areas better than solid wood.
Factor in Style - Wide planks highlight oak's natural beauty, while classic narrow strips offer a more formal look. Distressed and grey washed oak provide rustic charm.
Determine Color - Oak varies from almost white to deep chocolate browses. Sample boards in your home to see color impact.
Consider Radiant Heat - If you have radiant floor heating, engineered oak is the better choice due to its stability.
Think About Refinishing - Solid oak boards can be refinished multiple times, while engineered have a thinner top layer, limiting refinish capabilities.
Our oak flooring experts can guide you in selecting the right product for your needs and preferences. We'll help you achieve the beautiful oak floors you'll love.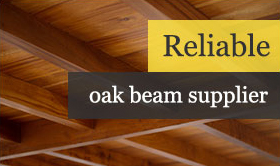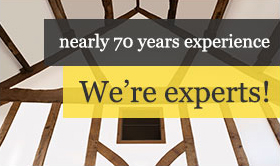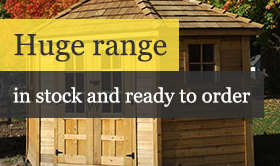 The Warmth and Charm of Oak Flooring
Oak flooring remains popular for good reason - it's strong, long-lasting, easy to maintain and utterly gorgeous. The rich patina, unmistakable grain patterns and range of warm natural shades add character to any home. Oak floors get even more beautiful over time acquiring a relaxed, lived-in look that adds to the wood's charm. Whether you prefer a modern, light grey oak plank floor or classic brown oak parquet, you can't go wrong enhancing your home with oak's welcoming beauty.
When you choose oak flooring from UK Oak, you're investing in quality materials that stand the test of time. Contact our team today to explore the oak flooring options for your Bedford home. Discover for yourself the beauty, distinction and value of oak floors.

Click to view our range of Oak Flooring.
Get In Touch
The Gas Depot
Weldon Road
Corby
Northamptonshire
NN17 5UE