Highest Quality Oak
70 Years Experience
HUGE RANGE IN STOCK
Wood Flooring Leicester
Wood Flooring Leicester - Your Trusted Destination for Premium Wood Flooring Online
Are you looking to enhance the beauty and warmth of your home or office with the timeless elegance of wood flooring? UK Oak is your premier destination for exquisite wood flooring in Leicester. With our extensive range of high-quality products, expert craftsmanship, and exceptional customer service, we are dedicated to transforming your space into a stunning showcase of natural beauty. Click below to see the individual products -
Our Commitment to Quality
At UK Oak, we take immense pride in providing our customers with the highest quality wood flooring available. Here's what sets us apart:
Handpicked Materials: We source only the finest oak and other premium woods, ensuring that each plank meets our stringent quality standards. Each piece is carefully selected for its exceptional beauty, strength, and durability.
Expert Craftsmanship: Our team of skilled craftsmen brings decades of experience and expertise to every project. They meticulously transform raw materials into exquisite flooring that surpasses expectations in both functionality and aesthetics.
Wide Range of Options: We offer an extensive selection of wood flooring options to suit diverse tastes and preferences. From traditional solid oak flooring to contemporary engineered wood flooring, we have the perfect solution for every style and budget.
Personalized Service: At UK Oak, we believe in putting our customers first. Our friendly and knowledgeable team is here to guide you through the entire process, from selecting the right flooring to installation and aftercare, ensuring a seamless and stress-free experience.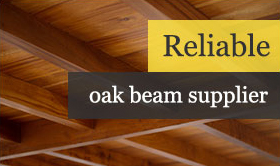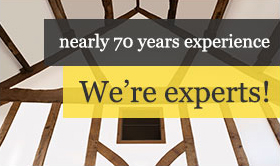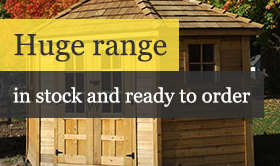 Why Choose Wood Flooring?
Wood flooring has stood the test of time as a classic and sophisticated choice for both residential and commercial spaces. Its unmatched durability, versatility, and aesthetic appeal make it an excellent investment that adds value to any property. Here's why wood flooring is the perfect choice for your Leicester based home or business:
Timeless Elegance: Wood flooring brings a touch of timeless elegance to any space. Its natural grains and rich hues create a warm and inviting ambiance, making it a versatile option for various interior styles, from traditional to contemporary.
Durability and Longevity: Our wood flooring is built to last. Made from the finest oak and other premium woods, our products are engineered to withstand heavy foot traffic and resist wear and tear, ensuring they retain their beauty for years to come.
Easy Maintenance: Wood flooring is easy to clean and maintain, making it a practical choice for busy households or commercial settings. Regular sweeping and occasional mopping are all it takes to keep your floors looking pristine.
Health and Allergen-Free: Unlike carpets, wood flooring does not harbor dust, pet dander, or other allergens. This makes it an ideal choice for individuals with allergies or respiratory conditions, as it promotes cleaner indoor air quality.
Transform Your Space with UK Oak
If you're ready to elevate the beauty and elegance of your Leicester home or business with stunning wood flooring, UK Oak is here to bring your vision to life. Discover our exquisite range of products, browse through our gallery of completed projects, and get in touch with our team of experts today. Experience the timeless allure of wood flooring and create a space that truly reflects your style and personality with UK Oak.
Get In Touch
The Gas Depot
Weldon Road
Corby
Northamptonshire
NN17 5UE