Highest Quality Oak
70 Years Experience
HUGE RANGE IN STOCK
Distressed Oak Flooring
UK Oak stocks the widest range of solid oak timbers, so if you're looking for distressed oak flooring that's packed with personality, you've come to the right place. Over the years we've grown to become one of the leading suppliers of structural green or air dried oak beams, oak boards, floorboards, posts, fencing materials and almost all forms of this versatile, beautiful timber. Our Rustic Grade Unfinished American White Oak Flooring is a fine example of distressed, characterful flooring with unsound knots, wormholes, and sloping grains. Our commercial and residential customers have found these boards to be ideal for cost effective coverage of large public spaces or large old-fashioned homes, so whether you're looking to add a period personality to you kitchen or refresh your home with stylish solid oak flooring throughout, we can exceed your expectations.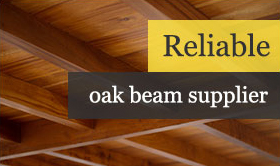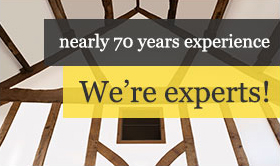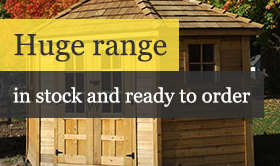 What are the benefits of distressed oak flooring?
There are many reasons why distressed oak flooring is incredibly popular right now, and has been for some time. The big advantage is that you get tremendous texture, and this finish flaunts the grain of the wood, adding style and value to your home. The wood used for distressed flooring is rustic in its grade, so you do get knots and natural features like large splits within the timber and rough edges, so no two boards are the same! With its antique, 'old world' or well-worn feel, it's ideal for those looking to create a cosy, authentic or country feel, but the fact is they can complement modern and traditional décors.
The distressed boards we supply are not to be confused with other mass-produced or engineered boards – we always import and select the boards ourselves. They are 22mm deep to give increased rigidity, strength and durability whilst they can be laid straight onto joists with complete confidence. They've also been kiln dried to approximately 8% - 12% content moisture, but it's important to note that the longer you leave the boards in the room in which they are to be laid, the better they will acclimatise before fixing thereby minimising the potential for movement.
Why Choose UK Oak for rustic or distressed flooring?
UK Oak stock the widest range of solid timbers suitable for distressed oak flooring, whilst we aim to hold stocks of all our listed sizes in large quantities, so whether you require flooring for a complex construction project, garden redesign or internal house reconstruction, we can provide beautiful character grade flooring with a quick and efficient service. Our dedicated team currently operates from many different locations across the UK and we can offer a truly nationwide delivery service, thanks to our fleet of specially constructed vehicles – all of which have self-offloading crane facilities to make life a lot easier. If you'd like to add value, style and character to your property, please take a look at our huge range of products. For any further information or advice, please do not hesitate to call us on 01536 267 107.
Get In Touch
The Gas Depot
Weldon Road
Corby
Northamptonshire
NN17 5UE