Highest Quality Oak
70 Years Experience
HUGE RANGE IN STOCK
Buy Oak Flooring in Bristol Online
Transform Your Bristol Space with Exquisite Oak Flooring from UK Oak
Welcome to UK Oak, your premier destination for exceptional and affordable oak flooring in Bristol. Elevate the aesthetic allure of your living or commercial space with the timeless beauty and enduring charm of oak. With our exquisite range of oak flooring options, meticulously crafted to complement your unique style and preferences, we invite you to experience a harmonious fusion of nature and craftsmanship right under your feet.
At UK Oak, we understand that your living space is a canvas upon which you express your personal taste and lifestyle. Our exquisite oak flooring speaks to those who seek a refined ambiance that endures trends and captivates the senses. Crafted from the finest oak timber, our flooring encapsulates the essence of nature's beauty while offering remarkable durability and longevity.
Click below to view our oak flooring product range and accessories.
Craftsmanship Meets Quality: Why Choose Our Oak Flooring?
Unrivalled Durability: Our oak flooring is renowned for its exceptional durability, capable of withstanding the tests of time and daily use. This durability ensures that your investment remains stunning and functional for years to come.
Timeless Aesthetics: Oak flooring exudes an ageless charm that transcends passing trends. Whether your style is classic, contemporary, or somewhere in between, our oak flooring seamlessly integrates with diverse design aesthetics.
Eco-Friendly Choice: Opting for oak flooring is a conscious decision towards sustainability. Our oak is sourced responsibly, and our commitment to eco-friendly practices ensures that you're not only enhancing your space but also contributing positively to the environment.
Versatility in Design: With various finishes, colours, and textures available, you have the creative freedom to design a space that resonates with your vision. Our oak flooring serves as a versatile foundation for your interior dreams.
We Supply a Wide Range of Oak Floors as Diverse as Your Imagination!
Engineered Oak Flooring: Ideal for spaces that require enhanced stability, our engineered oak flooring combines the beauty of oak with cutting-edge engineering. This option is perfect for areas prone to fluctuations in temperature and humidity.
Solid Oak Flooring: For those who appreciate authenticity and tradition, our solid oak flooring is a testament to skilled craftsmanship. Each plank reflects the intricate details of nature, bringing a rustic elegance to your space.
American Oak Flooring: If you desire a lived-in, vintage charm, our distressed oak flooring offers a weathered appearance that adds character and personality to any room.
Red Oak Flooring: Elevate your Bristol space with the classic patterns, exuding a sense of luxury and sophistication that captures the eye.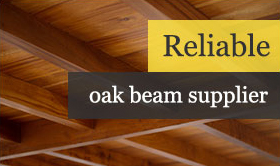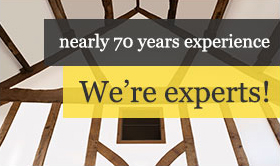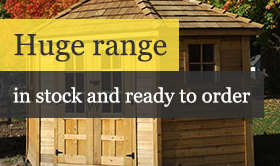 Experience Bristol's Finest Oak Flooring Supplies
Expert Consultation: Our team of seasoned experts is dedicated to understanding your vision and guiding you towards the ideal oak flooring solution that aligns with your preferences and space.
Customer-Centric Approach: We prioritise your satisfaction above all else. From selection to installation, our team is committed to providing a seamless and enjoyable experience.
Embark on a journey that transcends ordinary flooring. Immerse yourself in the unparalleled allure of oak flooring in Bristol. UK Oak invites you to explore our stunning range, crafted to enhance your space's aesthetics and value. Elevate your lifestyle with the warmth and sophistication that only oak flooring can provide.
Witness the opulence of oak flooring firsthand at our Bristol showroom. Feel the rich textures and envision the transformation of your space as you explore our diverse offerings. Our experts await your visit to offer personalised guidance and answer any inquiries you may have.
Premium Oak Flooring in Bristol Available to Buy Online Today
Transform your Bristol home or establishment with the exceptional beauty of oak flooring from UK Oak. Contact our team today to discover how we can enhance your space with the enduring elegance of oak. Elevate your surroundings with timeless charm; choose UK Oak.

Click to view our range of Oak Flooring.
Get In Touch
The Gas Depot
Weldon Road
Corby
Northamptonshire
NN17 5UE