Highest Quality Oak
70 Years Experience
HUGE RANGE IN STOCK
Oak Timber specialist
At UK Oak we supply high quality oak timber, reclaimed timber, green oak beams, air dried beams, oak boards, floorboards, posts and fencing materials. Our product range is sourced from more than one European country to provide high quality to our customers. Located in Northampton at UK Oak we supply quality oak timber flooring to our customers in UK. Our experience customer service is happy to advise you and provide all the information you need about our oak timber flooring, reclaimed timber and oak wood flooring.
Click here if you need more information about our oak timber product range or contact our customer service on 0800 123 456.
Our Oak Timber range inludes:
Reclaimed (used) Railway Sleepers
New Eco-friendly Treated Sleepers
Oak - The Versatile, Durable and Beautiful Timber
Oak is one of the most popular timbers used in everything from furniture to construction. Its natural beauty and strength make it perfect for a wide range of applications.
Oak's durability comes from its tight grain structure. This makes it resistant to rot, fungi and insects. It's also hardy against changes in humidity and temperature. Oak timber has an attractive figure and golden brown colour. When properly treated, it can last generations even when exposed to the elements.
Another great quality of oak is that it's very workable. This versatile timber can be cut, shaped, jointed and turned with ease. Oak machines and finishes beautifully allowing artisans to create stunning objects from small decorative pieces to large structural timbers.
Premium Oak Timber Direct from Our Sawmill
Here at UK Oak, we produce our oak timber from locally grown trees. Our sawmill has been crafting top-quality oak for years. From traditional architecture to modern furniture, our oak has featured across many iconic British projects.
We air-dry our oak timber in open sheds to reduce moisture content gently. This process takes up to 24 months but prevents defects like cracking. Our kiln drying process fine tunes moisture levels for stability. The timber is then graded before careful processing to custom sizes and specifications.
Our oak timber meets the PEFC and FSC environmental standards for sustainable forestry. And it's locally grown so has low carbon emissions from transportation.
Oak Timber for Every Application
With our passion and experience with oak, we can supply timber for literally any purpose. Here are some popular applications of our oak:
Furniture - Perfect for creating strong, stylish furniture that lasts. We supply oak for chairs, tables, cabinets, beds and much more.
Flooring - Durable oak floors are a beautiful addition to any home. We provide floorboards, parquet and planks for fitting or renovation.
Construction - Oak is excellent for structural work. We supply large dimension oak beams, cladding and framing timber.
Joinery - Our versatile oak is ideal for windows, doors, staircases and detailed joinery. Available in precise sizes and profiles.
Decor - Add a touch of class with oak wall panelling, shelves, picture frames and decorative wood accents.
We also supply oak for boat building, woodturning and many other uses. Our team can help you select the right oak timber for your specific requirements.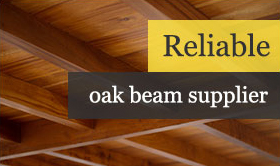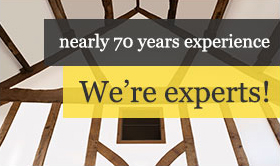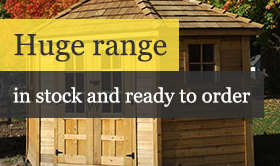 Oak Timber for Sale
UK Oak is a Oak Timber Beans Leader based in Northampton. Our area of operation covers all the areas in UK. We are oak timber specialists operating since 1947 supplying our products and services to homes and businesses with excellent cusotmer service and high quality products.
Get Your Oak Timber from the Experts
UK Oak has been supplying high quality oak timber nationwide for over 20 years. Get in touch today to discuss your project and timber needs. We're ready to help from our sawmill in Warwickshire.
You can order online, over the phone or in person at our timber yard. We offer:
Expert advice to choose the right oak timber for you
Prompt delivery throughout the UK
Competitive prices with trade discounts available
Large or small quantities - we cater for all!
For beautiful and durable oak timber, trust the specialists at UK Oak. Contact us or visit our timber yard today to view our extensive range of oak.
Get In Touch
The Gas Depot
Weldon Road
Corby
Northamptonshire
NN17 5UE