Highest Quality Oak
70 Years Experience
HUGE RANGE IN STOCK
Decking
<img alt="Decking" data-cke-saved-src="https://www.uk-oak.co.uk/UserFiles/productImages/redwood-pine-board.jpg" src="https://www.uk-oak.co.uk/UserFiles/productImages/redwood-pine-board.jpg" height:326px;="" margin:10px;="" width:326px"="" style="width: 250px; height: 250px;">
Adding a timber deck to an outdoor area is an excellent way to make the most of the space and use it to its full potential. Whether you want additional seating to enjoy your garden during the summer, or are looking to improve your business, wood decking is a practical, stylish solution. UK Oak are able to supply everything which you will need to complete your project from scratch.
We are a leading supplier of oak and wood products in the UK, and our goods are always of the highest quality, designed to last and retain their appearance even during the harshest weather conditions.
We have a variety of decking board timber to choose from in a number of finishes – the range includes boards, joists, fixings and a collection of accessories to achieve the perfect finishing touch. If you want to try before you buy, we'll even be able to send out a sample to you beforehand.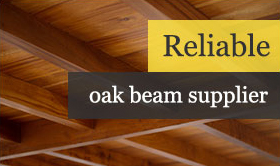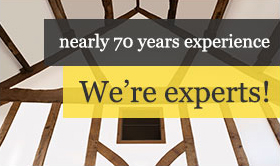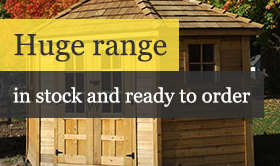 A Variety of Timber Supplies
At UK Oak, we are specialists in our field and will be able to provide you with all the right tools for the job. We are the ideal choice for your hardwood timber requirements and offer you a number of choices so that you can create a look which will fully suit your property and the surrounding area.
The timber which we stock is available in a number of varieties – we have Swedish Redwood Pine, English Larch, Yellow Balau Tropical Hardwood and English Oak decking available for delivery directly to your door. There's also a choice of curved or grooved ThermoWood. Each variety of timber comes in a number of different sizes so that you'll be able to find the right configuration for your design. As well as boards, you'll be able to buy all of the products which you need to finish your project off professionally.
Our green treated English softwood joists are robust and substantial, and they're produced in our own sawmill, allowing us to monitor quality at all times. The range of accessories which we stock are the perfect complement to your timber decking, with an assortment of spindles, base rails, hand rails, newels and posts to choose from.
Professional Quality Oak and Wood
As specialists in the oak and timber industry, UK Oak have everything which you need when building a high quality deck area to suit any outdoor space. We have a dedicated nationwide delivery service and a large fleet of vehicles to carry out deliveries, which are fitted with cranes to assist the offloading process. We always aim to deliver all orders within 10 working days. All of our decking products are competitively priced, and if you're ordering a large amount of items we can offer further discounts – just call or email us for advice.
The items which we stock are of the highest quality, and we keep large quantities in our warehouses so that you'll have access to everything you need, when you need it. If you'd like any further details regarding our boards and components, get in touch via telephone on 01536 267 107, email sales@uk-oak.co.uk or fill in the form on our website.
Get In Touch
The Gas Depot
Weldon Road
Corby
Northamptonshire
NN17 5UE