NOTICE:
As from Friday 27th March 2020, until further notice, UK Timber Limited will be taking orders via our websites only. This is to ensure the safety of both our employees and customers. Our production and deliveries continue, however, we are unable to offer collections and the usual delivery time guidelines will inevitably be extended during this exceptional period, so we ask that you please bear with us.
You can contact us at sales@uk-timber.co.uka> and through our web-chat services, where we will endeavour to answer your enquiries as soon as possible.
We apologise for any inconvenience caused during this difficult time and would like to thank you for your continued support.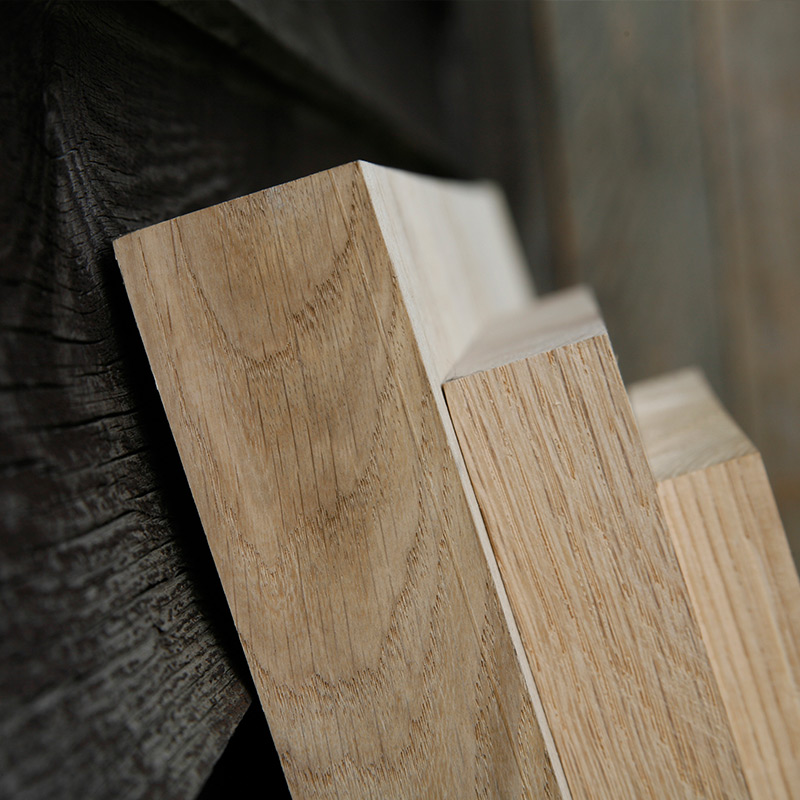 Top Quality Qf1 Kiln Dried Oak Board
Our kiln dried oak boards are dried to 8 - 10% moisture. It is suitable for internal flooring (when suitably finished) furniture making or any internal use where a very low moisture content is desirable. We can supply any amount from single pieces to full container/truck loads, it is produced from sustainably cropped European woodlands and is beautifully grained and available in all grades. This Qf1 board is the best available grade and is perfect for all high end uses - furniture manufacture, top grade oak floors, window manufacture plus many others!
Qf1 kiln dried board meets the following criteria: Tolerance on each face of two intergrown sound knots of 12mm max diameter or its equivalent per linear metre. Slope of grain: almost straight. The following are unacceptable: sapwood, heart, spiral and curly grain, deterioration, cross grain, bark pocket, bore holes, warping.
To calculate costings for your requirements simply use our easy calculator