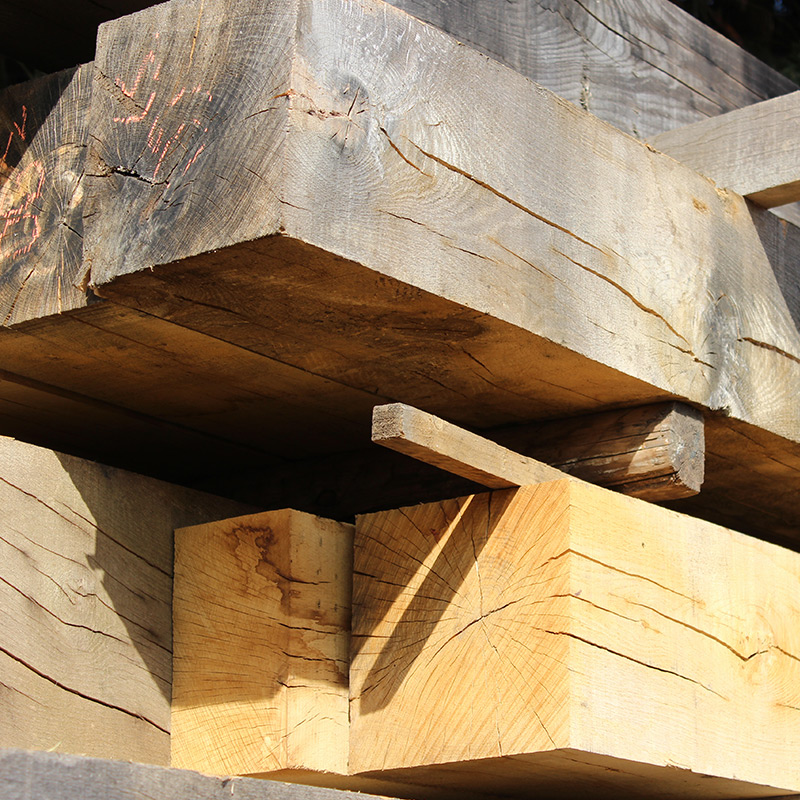 200 x 200 Air Dried Structural Oak Beams
Air Dried structural oak beams, select from our list of standard sizes below.
These beams are perfect for all internal structural uses. Air dried for at least 12 months and significantly longer. Therefore, these beams are less prone to movement, making them safe for all uses.
Due to the natural characteristics of Oak, your beams will show some splits, a little sap and some historic boreholes, adding to the overall character to the beam without detracting from the structural qualities.
To calculate costings for your requirements simply use our easy calculator