NOTICE:
Welcome to UK Oak, the UK's Premier Online Oak source. Orders can be placed and paid for online 7 days per week.
Covid 19 has impacted delivery times a little so please be aware that some items will require slightly extended lead times. Our customer service telephone lines are on during working hours (currently excluding weekends) - until further notice we are unable to take orders by phone. We can also be emailed on sales@uksleepers.co.uk or contacted via our live chat (during working hours).
You are able to place orders for collection, however, we ask that all customers, when entering our sites, wear a mask and keep 2m apart from any other person on-site to help reduce the spread of coronavirus (COVID19). We will notify you when your order is ready for collection.
Apologies for any inconvenience caused due to pandemic related delays and thank you for your continued support.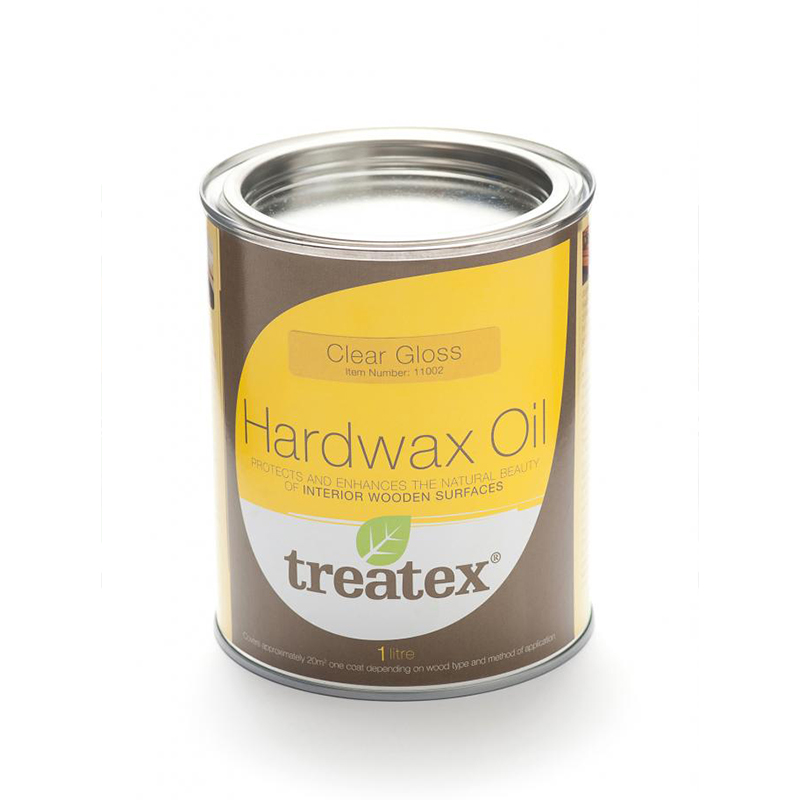 Treatex Hardwax Oil Ultra - Clear Oils - 2.5 Litre
Protect and enhance the natural appearance of your timber by using Treatex Hardwax Clear Oil, which is designed to create a hard wearing but attractive finish. This oil is ideal for most interior timber uses such as oak beams, floors, doors and worktops.
Available in a Matt, Satin and Gloss finish.
Quick drying
Highly durable
Spot repairable
Easy to Clean
Low odour
Safe for use on children's toys
Water Resistant
No sanding required between coats
Recommended for those with dust allergies as this oil provides an easy clean surface
Manufactured from natural and sustainable materials including: Jojoba oil, Linseed oil and Sunflower oil.
2.5L will cover approximately 30m² in one coat depending on the timber and method of application.
Please do not hesitate to contact our sales team on 01536 267107 for more information or guidance on the use of this product.