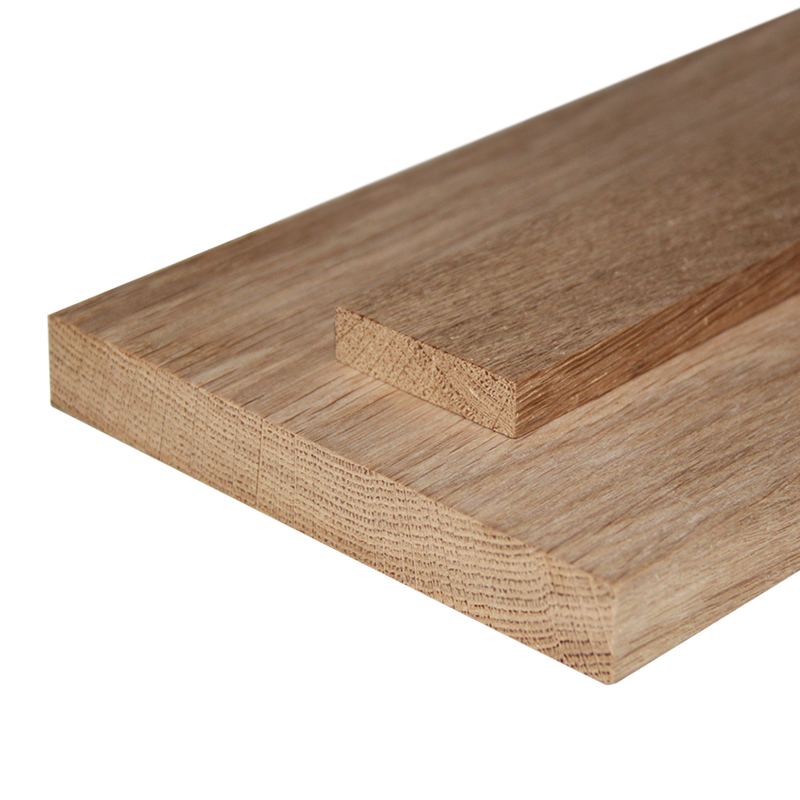 Solid Oak Door Lining Set 133mm
With stylish new doors, you won't want tired old linings to stand out like a sore thumb. Choosing solid oak door frames enhance the look of any doorway, especially when complete with oak architraves and skirting boards. We have introduced these solid oak door lining sets with separate square-edge stop that boast the same beautiful oak grain finish as our doors, thus making it possible to give your linings and doors a matching finish.
Suitable for standard internal door size of 1981mm x 915mm or smaller. With plant on door stops (stop laths), these linings are flexible enough to be used with different depths of door.
The lining sets are supplied unfinished to provide you with the opportunity to add a personal touch and stain it to your preference. It is recommended to oil solid oak to enhance their overall appearance but also to give them a layer of protection against moisture absorption, spillages and scratches. Our recommendation for a natural, clear finish would be to use a Treatex Hardwax Oil, see link here.
Set includes:
Square edge door lining - 1 length 1000x133x20 mm
Square edge door lining - 2 lengths 2100x133x20 mm
Square edge door stop - 1 length 1000x44x12 mm
Square edge door stop - 2 lengths 2100x44x12 mm
*Please note that lining sets are not supplied with fixings.