NOTICE:
Welcome to UK Oak, the UK's Premier Online Oak source. Orders can be placed and paid for online 7 days per week.
Covid 19 has impacted delivery times a little so please be aware that some items will require slightly extended lead times. Our customer service telephone lines are on during working hours (currently excluding weekends) - until further notice we are unable to take orders by phone. We can also be emailed on sales@uksleepers.co.uk or contacted via our live chat (during working hours).
You are able to place orders for collection, however, we ask that all customers, when entering our sites, wear a mask and keep 2m apart from any other person on-site to help reduce the spread of coronavirus (COVID19). We will notify you when your order is ready for collection.
Apologies for any inconvenience caused due to pandemic related delays and thank you for your continued support.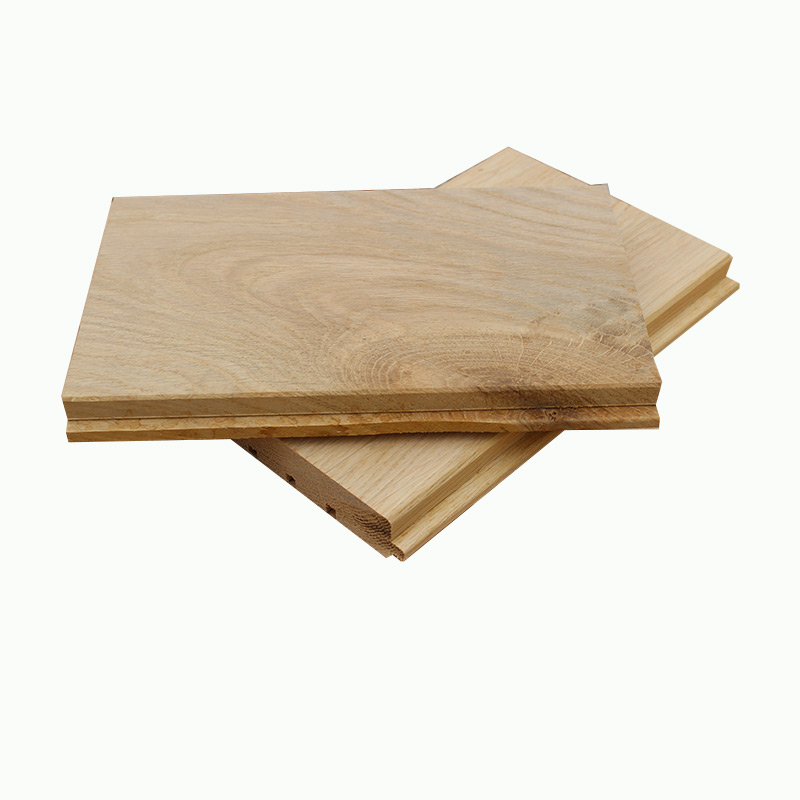 Character Grade Unfinished Solid European Oak Flooring
Solid European oak flooring (which is very similar to French oak flooring) illustrates the beautiful characteristics of homegrown oak. You will find a few knots, face shakes (fine splits in the crown running with the grain), fillable defects, colour variations and some sapwood - all of which are slight imperfections but these can only add to the natural character.
Our European oak flooring is available in two different widths, and it is supplied in random lengths between 0.4 up to 2.2 meters. Kiln dried to between approximately 8% - 12% moisture.
Please remember that the longer you leave the boards in the room in which they are to be laid, the better they will acclimatise before fixing thereby minimising the potential for movement.
Our floorboards are supplied tongue and grooved all round (fully end matched). The floorboards have an exceptional planed finish (sanding is not normally necessary). They are ready to be finished in any way you choose.
Machined to 20mm for solidity and heat retention.
The price shown is per square meter (m2). These boards are supplied in random lengths.
Please be advised that all of our flooring is cut to order, and the lead time for delivery is up to approximately 15 working days. Please don't hesitate to contact us for further information.
Note: Only two sample purchases allowed, if more are required an additional £5 will be charged for every two samples bought!