NOTICE:
As from Friday 27th March 2020, until further notice, UK Timber Limited will be taking orders via our websites only. This is to ensure the safety of both our employees and customers. Our production and deliveries continue, however, we are unable to offer collections and the usual delivery time guidelines will inevitably be extended during this exceptional period, so we ask that you please bear with us.
You can contact us at sales@uk-timber.co.uka> and through our web-chat services, where we will endeavour to answer your enquiries as soon as possible.
We apologise for any inconvenience caused during this difficult time and would like to thank you for your continued support.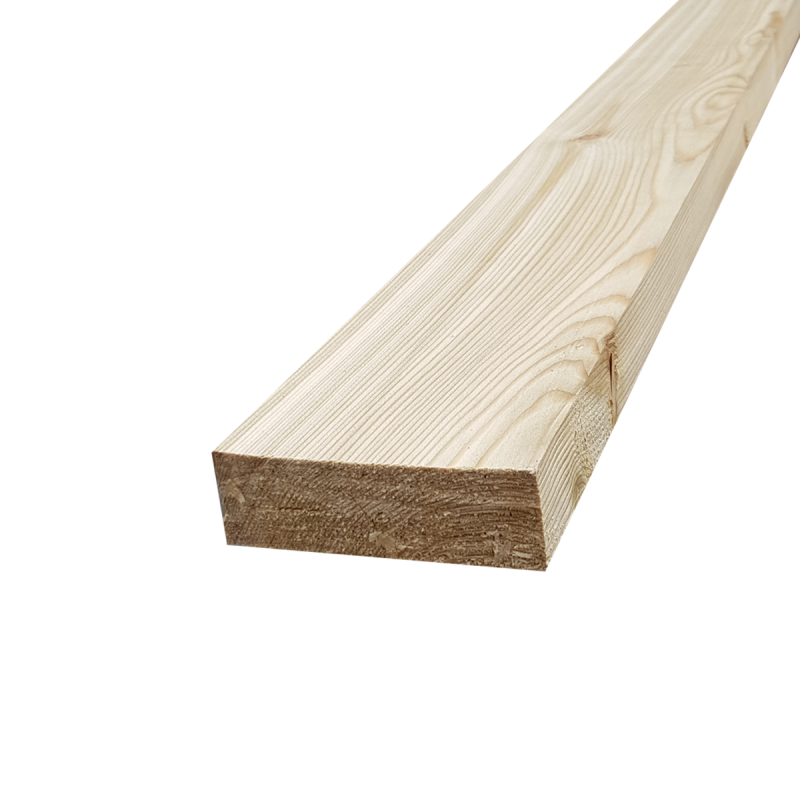 Siberian Larch Trim Boards
Designed to be used as a finish or edging for cladding projects, our Siberian Larch Trim Boards are perfect for soffits and fascia boards.
Naturally, Siberian Larch will offer your project exceptional stability, durability and a beautiful grain. There are very few better choices than this incredibly dense softwood. As a result of the high resin content, Siberian Larch is one of the most naturally hardy softwood species and highly durable without the need for treatment.
These Siberian Larch Trim Boards will accompany our vast range of Siberian Larch Cladding beautifully.
Available in various lengths and two section sizes: