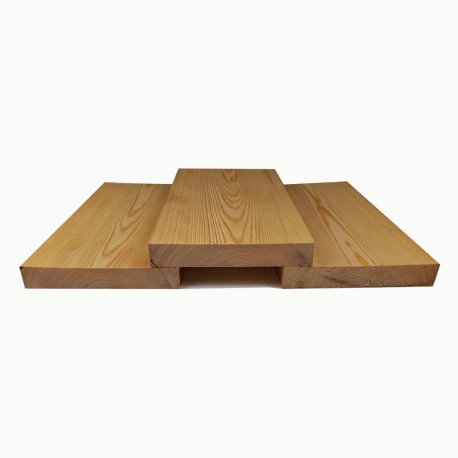 Siberian Larch Board on Board Cladding
Siberian Larch is one of the most naturally hardy of all softwood species and highly durable without any treatment.
If stability, durability, beautifully grained natural cladding is required then there are few better choices than this very slow grown, incredibly dense softwood.
We have the cladding in two options; unsorted and first grade.
Unsorted will have a mixture of all the top four grades 1 through to 4 - some clear of knots and some straight grain, others with knots and some sloping grain. A perfect choice for all traditional applications.
First grade Siberian cladding is sorted to include only the clearest (most knot free) boards with the straightest grain possible. A perfect choice for all modern, contemporary applications
Priced per square metre.
Special Offer Discount:

10%!