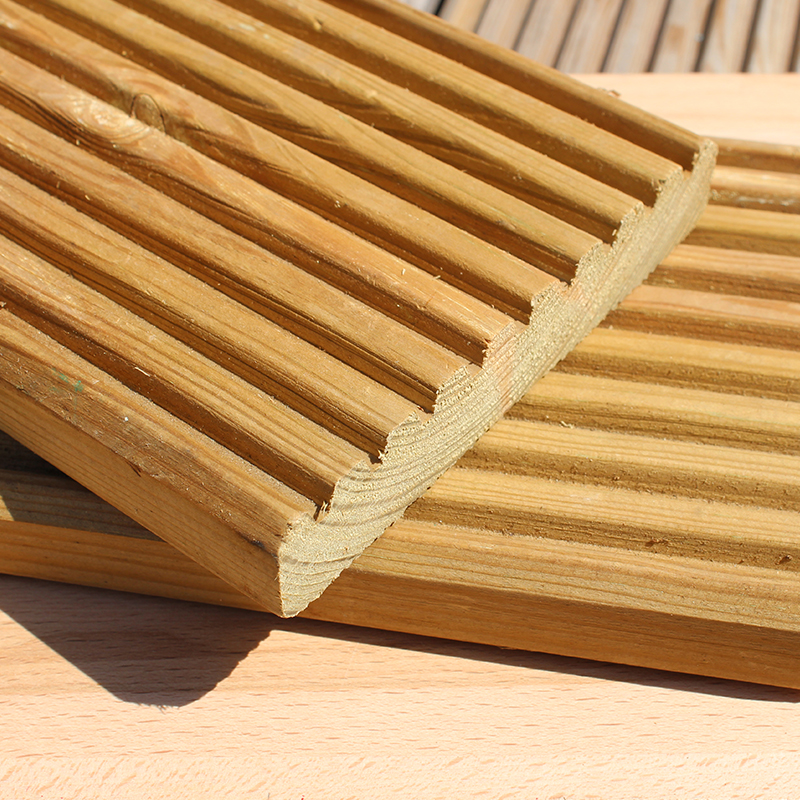 Green Treated Swedish Redwood Pine Decking
Swedish pine machined to perfection with grooves on one side and smooth on the opposite, they are then pressure treated to ensure longevity.
The timber can last up to 25 years if it is well maintained (Swedish produced and machined for quality). Affordable and adaptable, the treatment process that we use means that you may stain your deck any colour you choose or leave it to age naturally.